FREE SHIPPING ON ORDERS OF $45 OR MORE!
Makin' Smiles Coffee in Louisa Roasts Coffee Fresh
Makin' Smiles Coffee is focused on sourcing, roasting, and selling the best and freshest coffee from a variety of countries and regions. We believe great coffee starts with small farms. We select coffee from farmers who put in the love and care needed to produce the best coffee drinking experience. We are also moving towards buying more Organic Fair Trade coffee beans to better support the farmers, their communities, and your health.
The proper storage of green coffee is very important to the quality of coffee and will determine how long it will remain fresh. We buy only coffee beans that have been stored in GrainPro bags. Studies have shown that GrainPro bags can extend the freshness of green coffee by another six months! Although a bit pricey, we believe it helps us meet our goals of selling fresh quality coffee.
Most people have not tasted truly fresh roasted specialty coffee. Coffee is negatively affected by time, moisture, and oxygen. Fresh coffee should be enjoyed within about 30 to 60 days from when it was roasted. This is why most companies do not put their roast date on their bags. They do not want you to realize how old their coffee really is. Companies put a use by date on their coffee that is far enough out to roast it, store it, ship it, then store and distribute from large retailer warehouses. It then sits in the back of the store and on the shelves until someone buys it. It is nearly impossible, unless the store gets their coffee from a local roaster, to find truly fresh coffee in a store. This is why Makin' Smiles Coffee in Louisa is passionate about roasting coffee fresh to order.
I started off roasting small batches of coffee to share with my friends at home and work. Now I roast coffee for my community and beyond. If you would like your coffee to make you smile too, then browse our coffee selection or email orders@makinsmilescoffee.com.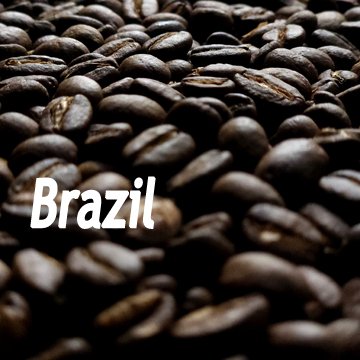 Brazil – Serra Negra – Dark Roast
We Love Coffee!

We Source The Best!

Does Your Coffee Make You Smile?
887 Hickory Creek Rd
Louisa, VA 23093
USA